Where'd Alirght, Alright, Alright come from?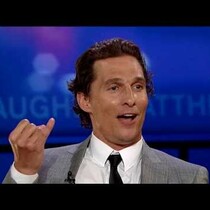 Posted March 12th, 2014 @ 1:58pm
When did Matthew McConaughey get interesting? I have no idea when, but the guy is. If we had DJs on JACK they'd probably be a lot like his character in 'Dazed and Confused.' Wait, actually they were...and THAT'S why we don't have DJs.
)